By Billy Cox, 16 January 2018
(De Void, Sarasota Herald-Tribune, Florida)
Billy Cox writes that not one leading U.S. Department of Defense official has to date been held to account regarding the U.S. Department of Defense's UFO programme,

the Advanced Aerospace Threat Identification Program (ran from 2007 to 2012).
Most of the article reports about UFO researcher Robert Powell's investigations into several U.S. military-UFO incidents and the roadblocks he has encountered during this work.
realtvufos.blogspot.com/search?q=Robert+Powell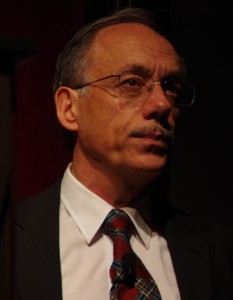 Robert
Powell, U.S.
UFO Researcher
(podcastufo.com photo)